I thought I'd share some podcasts, books, and videos featuring Rick Owens. This is an ongoing list – enjoy!
"Rick Owens curated by Terry Jones" (book, Taschen)
A beautiful book curated by i-D founder Terry Jones. It features various interviews, quotes and images.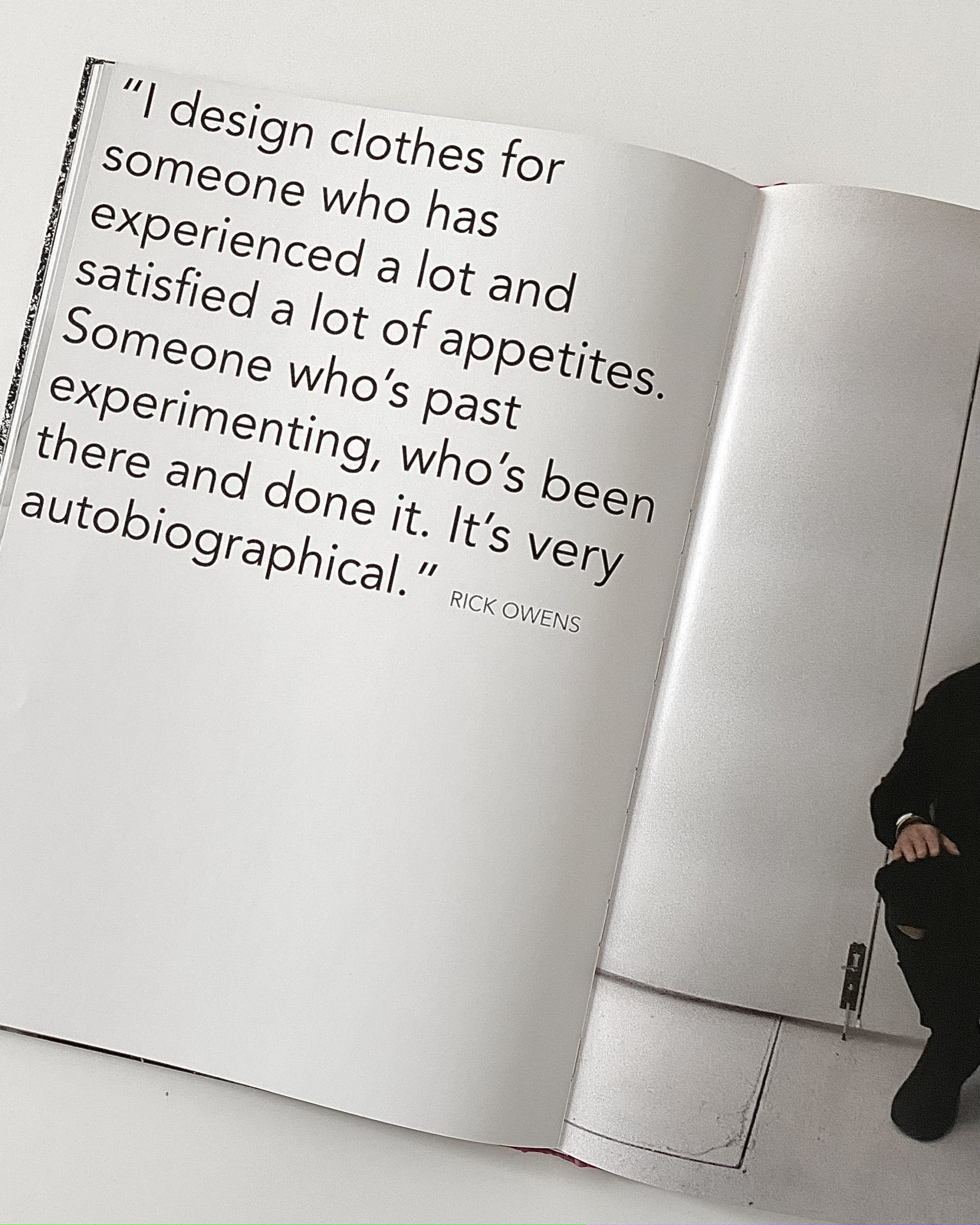 "Inside Rick Owens's minimalist home filled with wonderful objects" (video, Vogue)
A Vogue feature I was super exhited about – I wish it was longer than 12 minutes. You get a beautiful glimpse of Rick Owens's home in Corcordia, Italy which really is a brutalist dream.
"Rick Owens drawing inspiration from imperfection" (podcast episode, bof)
To quote bof: "The American designer speaks with bof editor-at-large Tim Blanks about his latest collection, "born from anger and darkness, and why limitations often make way for creative ingenuity."
"Rick Owens photographed by Danielle Levitt" (book, rizzoli)
A beautiful book filled with photographs of Rick Owens's work as a designer."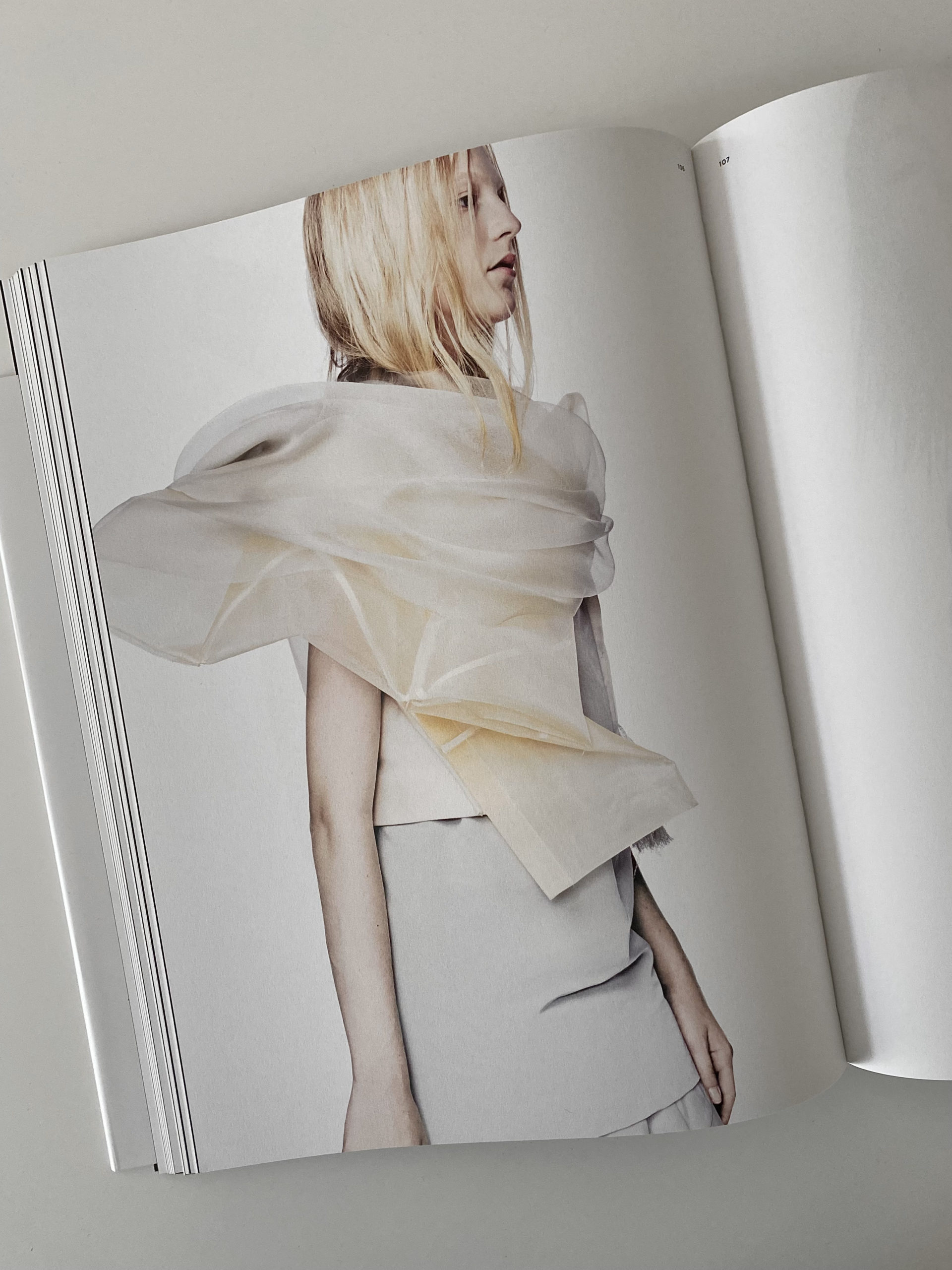 "Polimoda duets with Rick Owens" (podcast episode, Polimoda)
"Curated by Polimoda, this episode of Polimoda Duets (…) features Rick Owens, (…) in conversation with editor and fashion critic Stephan Rabimov."